As the old joke among mobility professionals goes: "What's return on investment (ROI) when we don't even know what the investment is?"
But it's no laughing matter. According to the 2019 Mobility Outlook Survey, the majority of companies (57%) do not track their organization's investment in Mobility. And only 12% compare actual versus estimated costs for every international move.
It should be simple to track the cost of mobility programs, but it's not. If you're sourcing cost estimates through a third-party vendor and then you're getting these estimates individually via an attachment that's saved somewhere on a shared drive on in an email inbox, then your teams will never have the bandwidth to amalgamate those numbers. And how can you understand total program costs if you're only doing estimates for some policy types?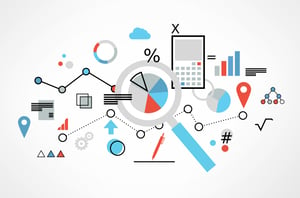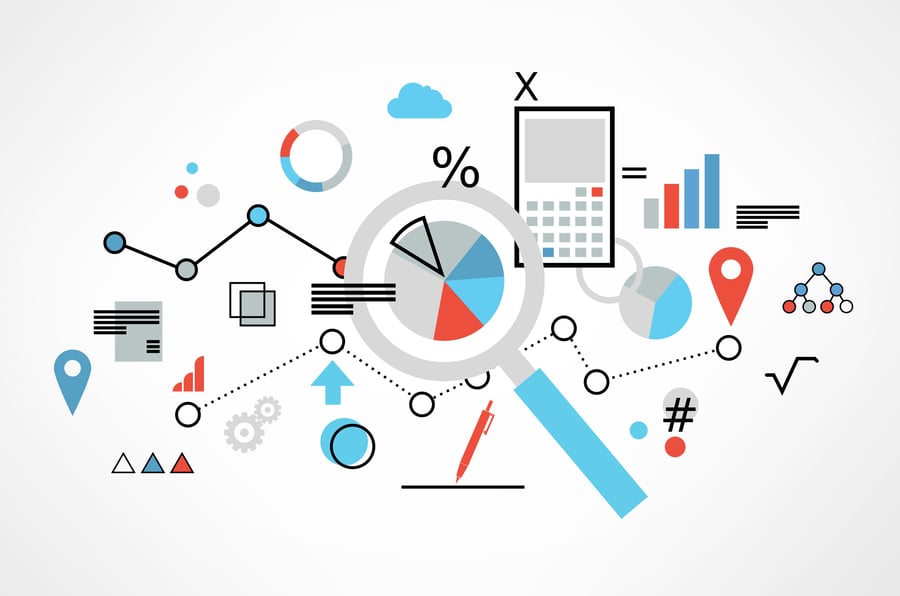 Many mobility programmes will not have any visibility of their total costs at all. Or they won't have the capacity or resources to manually add up all the individual pieces.
Even if they do have a complete set of cost estimates, the real challenge comes in reconciling estimated versus actual assignment costs and simply understanding the variances. It isn't easy but it is important when organizations are focused on cost efficiency, particularly if they are sending employees out externally on international assignment for clients – whether that's consultants or fixed-fee engagements for the engineering sector based on daily rate cards. Those numbers are critical in assessing whether those rate cards and billing are appropriate.
Investing in the right technology enables mobility teams and line managers to run cost estimates for all types of moves, and to have those continuously reviewed and assessed for accuracy against actual costs. This allows, for example, the ability to reconcile an estimated flight cost of £600 from London to Dubai against the actual ticket and to also feed that back into the system means you can provide more accurate estimates in future.
The visual dashboards available in modern mobility technology tools enable mobility teams to easily see the negative and positive variances and identify any discrepancies. If you are constantly seeing higher costs, is that because you're always approving exceptions, or is it because the policy is incorrect in the first place and needs adjusting? Why are there so many negative variances in the actual costs? It could be that you are overly cautious on payroll, withholding and subsequently getting a lot of tax refunds when you were too conservative in your approach.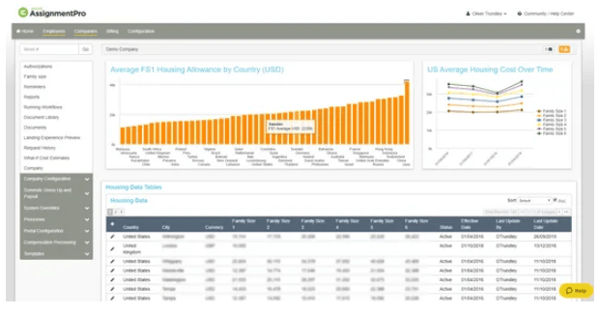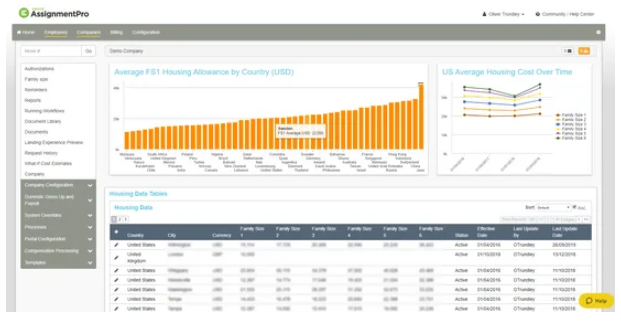 This kind of technology provides key business intelligence, including:
Highly visual, flexible and interactive dashboards for leadership to understand total cost – whether cut by business, region, policy type, exceptions etc.
Visibility of 'invested' mobility spend across the future term of assignments to enable accurate cost projections, budgeting and accruals.
Efficient comparison of projected versus actual mobility spend and a breakdown of spend by vendors.
The ability to model policy or package item changes to understand the true expense and tax cost impact to your business and employees.
Real-time analytics and mobility insights to support business transformation initiatives.
Mobility teams are tasked with more accountability and a greater variety of assignments but are squeezed on budget and headcount. The pressure on mobility teams and professionals is continually increasing. Subsequently, many companies are looking for quick wins.
And outsourcing is often seen as a quick win in terms of reducing cost and headcount, but the reality is that unless you have a dedicated technology system that has all assignments tracked and captured, you are never going to pull all those different pieces together. It is only those mobility programmes that have really invested in technology that will have the bandwidth and capability to deliver greater visibility and accountability for assignment investments.
Contact us to find out more about how AssignmentPro can help your mobility team accurately track the cost and ROI of your assignment programme.