As the speed of globalisation continues, there is intense competition to attract and retain talent. Not only are international assignments or projects recognised as key enablers to skills development, the next generation of future leaders expect overseas opportunities to be part of the standard career development package.
When this talent development and management is done right, engagement levels peak and employees often commit longer to an organisation.
As part of this wider trend, the expectations of mobility are changing towards being a strategic adviser to the business and partnering with the talent management function to support and sometimes even design international career development programmes.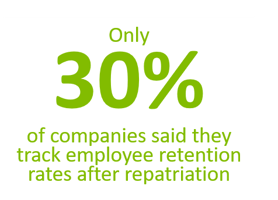 Organisations want to understand how international experience has impacted the development of employees. For example, is there a correlation between someone's international assignment and subsequent career development within the organisation versus peers who haven't had those opportunities?
It's fundamentally about being able to prove a return on investment (ROI) for those mobility decisions and using that insight to better inform future ones.
Yet according to the 2019 Mobility Outlook Survey, just 30% of companies said they track employee retention rates after repatriation. This failure to repatriate an employee into a carefully considered new role where their new skills can best be put to use typically sees them heading for the door. Without a focus on analysing the data and proving the ROI, this haphazard approach to talent management will prevail.
The rise of diversity and inclusion policies and targets is also driving greater scrutiny of international assignments to measure gender equality and age diversity in an organisation's mobility strategy. But to deliver this, organisations need the right data to view it in totality rather than at the individual level.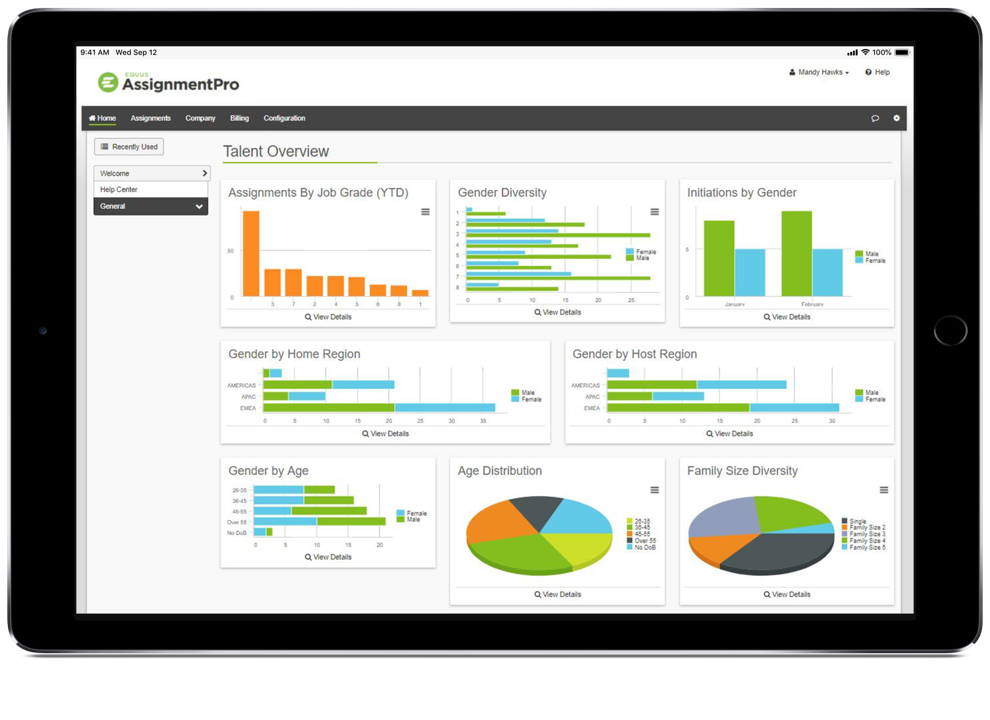 Only then can they spot trends such as a higher propensity for investing in international assignments for employees in their late 50s and 60s, for example. While these employees undoubtedly have a lot of expertise and experience, it may well also be a sunset role before they retire. And this raises questions of ROI for such assignments, as well as whether there is enough age diversity in the mobility programme.
The challenge for mobility is how to provide all this data and insight to talent management and other parts of the business.
Where mobility is outsourced to a vendor this is almost impossible, or certainly unaffordable. Outsourcing is usually very transactional and cost-driven and can provide benefits in efficiency savings. However, this model doesn't easily provide the business intelligence and visibility required to make data-driven talent management decisions. Or if that data is available, it will likely come at a premium.
When mobility management is retained in-house, however, delivering this intelligence and insights can be managed effectively through the implementation of modern assignment management technology platforms. These same platforms can also deliver significant operational improvements and efficiencies through automation and workflow.
Benefits of this kind of technology include visual dashboards for talent leaders to understand key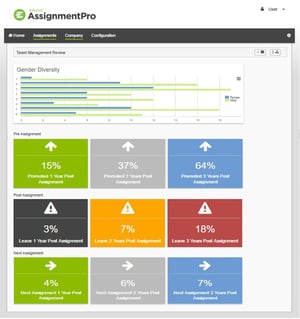 diversity factors across the mobile employee population, as well as integration with the HR information system to track the impact on career growth of employees with assignment experience to prove ROI.
Technology can also help facilitate greater mobility and agility across the organisation through self-initiated international transfers. It gives individuals the ability to say whether they want to be considered for international assignments at that stage of their career. For example, they might be planning a family or have elderly parents to take care of and so don't want to be put forward at that time. This gives managers insight into the available mobility pool across the organisation and enables greater agility in responding to assignment needs.
New technology tools also support gender equality and equal pay reporting obligations through simple visibility of pay and benefits of your mobile employees.
The talent management function or HR will invariably still lead this process but new technology enables mobility to be a strong partner. It provides the toolsets and the data to be able to support and underpin talent management strategy and show the value of those programmes if they are managed properly.
Contact us to find out more about how AssignmentPro can help your mobility team deliver key intelligence to measure ROI and support your organisations' talent management programme.